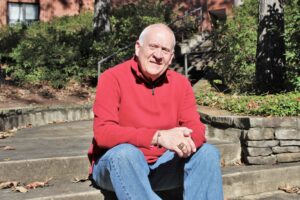 Frank Jones was born in Gadsden, Alabama on November 17, 1951. He is the son of the late Lonnie and Helen Jones. Most of his "growing up" years were spent in Guntersville, Alabama. He was saved and called to ministry at his home church, First Baptist Church in Guntersville. Frank is a 1969 graduate of Marshall County High School in Guntersville. He attended Snead State Community College in Boaz, then received his Bachelor of Music Education from Samford University in Birmingham in 1974. He went on to receive his Masters in Church Music at the Southwestern Baptist Theological Seminary in Fort

Worth, Texas.
He was married on March 5, 1982 to the former Margaret Rice of Albertville. They currently make their home in Hoover, where they attend Hunter Street Baptist Church. Frank just completed service there on the Worship Arts Team.
Throughout his ministry, Frank has served in churches in Alabama and Texas.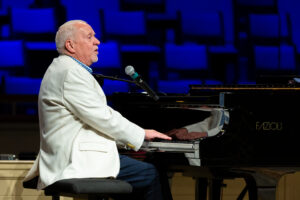 It was on January 1, 2012, that Frank began Frank Jones Ministries, a full time ministry of music and life enrichment. During the last 10 years, Frank has been in over 350 different churches/venues from Louisiana to Florida to Virginia. One of the strengths of his ministry is to senior adults. He has served as conference pianist for the national Jubilee Conferences in Gatlinburg and Myrtle Beach each year. Frank Jones Ministries hosts the regional OASIS senior adults featuring outstanding gospel groups, Christian comedians, and other Christian entertainers. Frank also serves as a "Contract Missionary" through the Office of Sunday School and Discipleship for the Alabama Baptist State Board of Missions. His responsibility is to plan and coordinate events for senior adults in Alabama Baptist churches. In addition to these responsibilities, he has served as pianist for numerous Alabama Baptist conventions and conferences.
Frank has recorded eight (8) solo piano CDs and two collections for congregational singing and personal worship
.